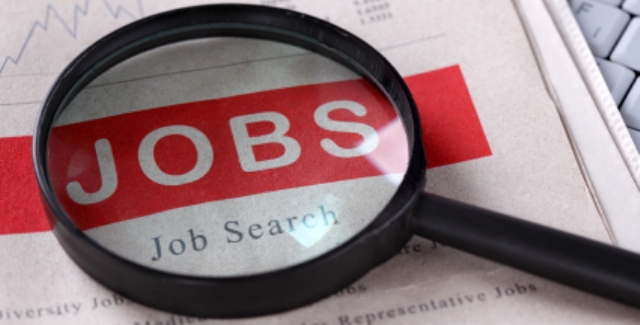 Current Openings
Assistant Branch Administrator
SUMMARY:
Assist the Branch Administrator in the daily operation of coordinating the operations and activities of the branch network.  The Assistant Branch Administrator must be detail-oriented, self-sufficient and reliable
RESPONSIBILITIES:
Assist the branches as a floater CSR/Teller
Update and provide the Weekly Sales Report
Viewing daily Branch Activity Reports in Director and maintain files for reports
Running various View Point reports on established opened accounts
Gather competitive pricing
Type correspondence, reports and contracts
Prepare and send out presentations and customer annual reviews
Prepare Sample Analysis for price comparison compared with other FI's on prospects, complete the excel spreadsheet comparing FIB pricing with other Financial Institution pricing, complete a schematic/flow of funds
Assist with policies and procedures
Update employee training programs files
Maintain the employee training program folders
Work with other departments to strengthen communication and improve customer services
Participate in trade shows and Expo's
Maintain proper documentation and files; implement set up of  Ecorp, Lockbox, Remote Deposit, PayCard program, Account Reconcilement, Positive Pay, ACH, (electronic and hard copies)
Process file maintenance requests for Remote Deposit and PayCard program
Assist with the set-up of new branches
REQUIREMENTS:
The administrative assistant should understand Microsoft Word, be able to input information into excel, have an understanding of Microsoft outlook and PowerPoint.
Professional and comprehensive manner of work to ensure compliance to procedures and regulations
Effective communication skills to provide customer service in person and on the phone
Basic math skills
General knowledge and application of banking procedures and regulations
General knowledge of existing bank products and services
Recognizing the opportunity to sell bank products
Valid Michigan Drivers License
High School Graduate or equivalent
Ability to work accurately in a fast-paced environment
Flexibility to multitask
May assume other responsibilities and/or requirements as business objectives impose.
We offer employment opportunities with an exceptional compensation and benefits package and an environment that promotes professional development.  For confidential consideration, please forward your resume to:
First Independence Bank
Attn: HR Department
44 Michigan Ave.
Detroit, MI 48226

or Fax (313) 963-1650
or email HR@firstindependence.com
In exchange for your hard work, we offer a competitive salary with bonus opportunities, a complete benefits package including 401K. We are an equal opportunity employer.